Hinkerort Zorasune | The Fifth Column
(Drama, 29')
Fifth Column chronicles desperation and mourning in the marginalized Armenian quarter of Beirut through a weave of allegorical narratives. In a panic, Hrag has stolen his father's gun and fled home. As father searches for son, both discover paths to personal freedom in a city that offers no escape.

Armenian with English subtitles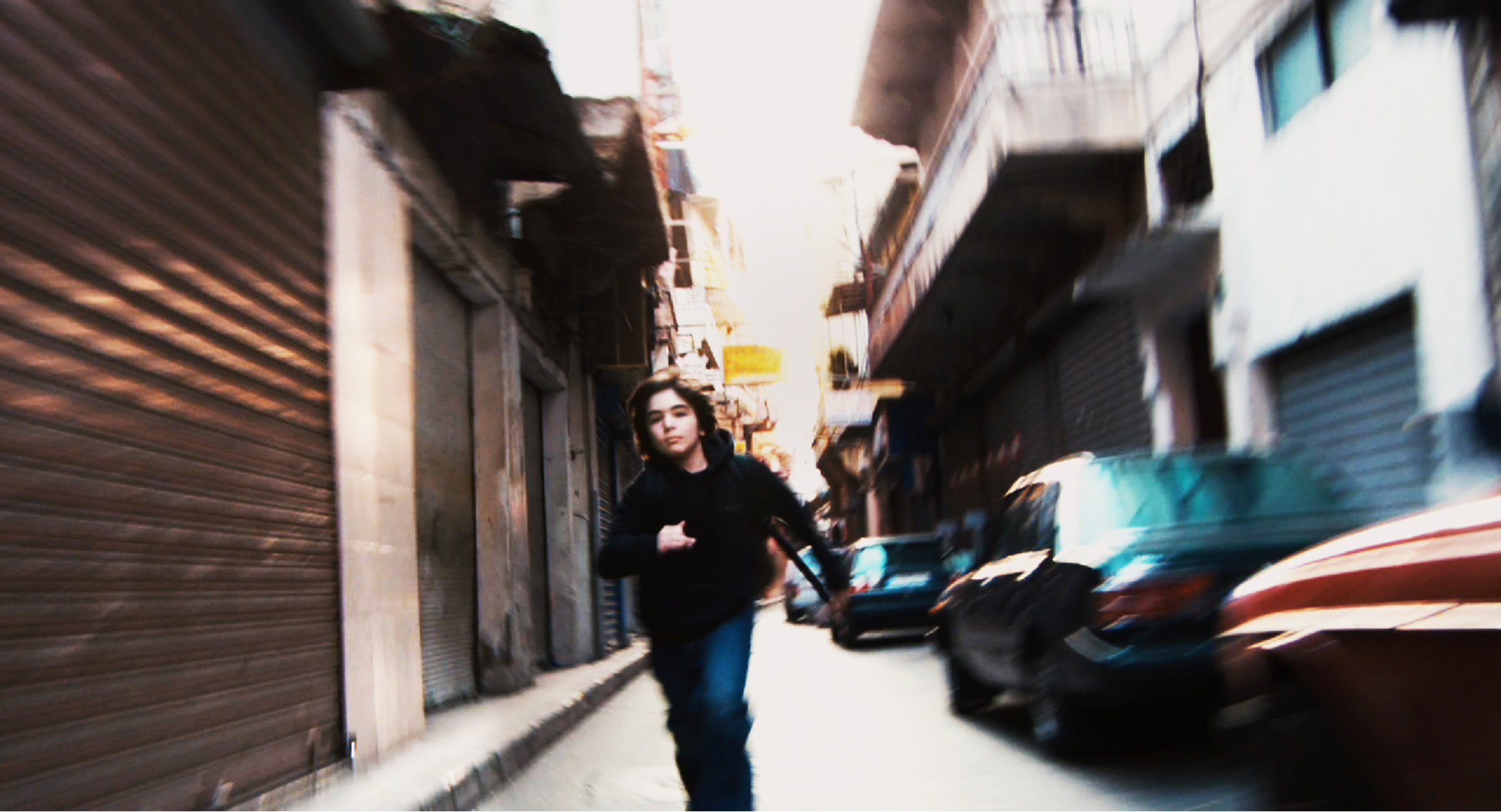 A review of Fifth Column by Mishka Mojabber Mourani
Select Festivals and Screenings
Festival De Cannes – Cinéfondation, Official Selection (France, 2010) - 3rd Prize
Lebanese Film Festival (Lebanon, 2010) - 1st Prize, Best Film
Abu Dhabi Film Festival (UAE, 2010) - Best Student Short - 1st prize
Kustendorf Film and Music Festival (Serbia, 2011) - Film Critics' Press Award
San Sebastian International Film Festival (Spain, 2010)
Ayam Beirut Al Cinema'iya - Beirut Cinema Days (Lebanon, 2010)
Doha Tribeca Film Festival (Qatar, 2010)
Golden Apricot International Film Festival (Armenia, 2010)
Festival Internacional de Curtas do Rio de Janeiro (Brazil, 2010)
Golden Lion International Student Film Festival (Taiwan, 2010)
MedFilm Festival (Italy, 2010)
Middle East Now Film Festival (Italy, 2010)
Guanajuato International Film Festival (Mexico, 2011)
Oberhausen International Short Film Festival (Germany, 2012)
Crew*
Written and directed by
Vatche Boulghourjian
Produced by
Mahalia Cohen
Cinematogrpahy and editing by
Vatche Boulghourjian
Supervising sound editor
Srdjan Kupjel, Zound London
Sound post production facility
Point1Post
Color correction post production facility
Technicolor, London / Pinewood Studios
Produced in association with
New York University
Tisch School of the Arts
Kanbar Institute of Film & Television
Graduate Film Division
and
The Hollywood Foreign Press Association
Filming location
Bourj Hammoud, Lebanon
*All crew members working during principle photography of this project fulfilled multiple crew positions and responsibilities that would conventionally be assigned to several different individuals on set. In other words, we approached this project not with a hierarchical crew scheme, but with the full acknowledgement that each of us is a filmmaker and will have full collaborative freedom. This approach proved invaluable in creating an integrated process of filmmaking.
To view Mahalia Cohen's independent work please visit her site HERE.
Cast
Harry Simitian – Hrag
Vartan Megeurdichian – Mher, Father
Boghos Sbadjian – The Projectionist
Manuel Markarian – Mr. Jano, the Cobbler
Zohrab Nalbandian – The Principle
Melkon Boudakian – Boy 1
David Daoud – Boy 2
Hovsep Kaplanian – Suren, the Grocer
Linda Megeurdichian – Arpi, the Pharmacist
Sako Ohanian – The Internet Café Manager
Marie-Rose Manougian – Araxi, Grandmother
Aida Srabonian – The Nurse
Kevork Nalbandian – The Policeman
Berge Fazlian – The Priest

© 2010